Boobs in the Wood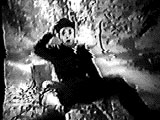 Starring: Harry Langdon
Directed by Harry Edwards
Written by: Arthur Ripley and Frank Capra (uncredited)
Produced by Mack Sennett
Release Date:1 February 1925
Timing: 19:52
Genre: Comedy
Synopsis: In a western lumber town, loser Chester Winfield fails at three different jobs – lumberjack, dishwasher, and saloon bouncer. Still, his girl believes in him and gives him, for once in his life, a winning moment over his rival, Big Bill.
Music by Maurice Saylor
Number of players: 4
Scoring: piccolo, flute, sopranino recorder, oboe, English horn, 2 Bb clarinets, bass clarinet, contra-alto clarinet, soprano saxophone, tenor saxophone, 2 melodicas, banjo, percussion, accordion, piano, and toy piano.
This film has multiple excerpts. Select clip name from under play bar and then click play.
Get the Flash Player to see this player.